Reinterpreting and Reinventing Nigunim up to Today
For the Public
Tuesday, February 6, 2024
In recent years, the practice of wordless singing or chanting has been given new life by contemporary musical artists in Orthodox contexts and beyond. This presentation will trace various nigunim being rediscovered and reinterpreted in new formats, from classical to pop to avant garde jazz.
About the Series "Songs without Words: Nigunim over Time"
Judaism has a musical tradition of tunes sung repetitively without words. These melodies, called nigunim, are as open to new interpretation as they are evocative of past worlds. This series of online lectures follows the winding paths of nigunim and their singers, from the earliest Hasidic Jews to contemporary professional musicians. They will bring to life musical worlds ranging from the synagogue to Spotify, showing how men and women have adapted the tradition for ritual, emotional expression, and art.
Featuring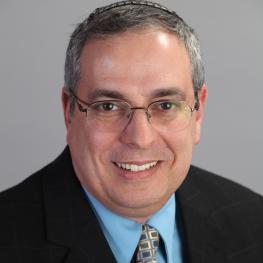 Mark Kligman
University of California, L.A.
Mark Kligman is the inaugural holder of the Mickey Katz Endowed Chair in Jewish Music at the UCLA Herb Alpert School of Music where he is a professor of ethnomusicology and musicology and former chair of the Department of Ethnomusicology. He has published on the liturgical music of Syrian Jews in Brooklyn in journals as well as his book, Maqam and Liturgy: Ritual, Music and Aesthetics of Syrian Jews in Brooklyn (Wayne State UP, 2009), which shows the interconnection between the music of Syrian Jews and their cultural way of life. His other publications focus on the intersection of contemporary Jewish life and various liturgical and paraliturgical musical contexts.
Read more
Cosponsors
Cosponsored by the Lowell Milken Center for Music of American Jewish Experience at the UCLA Herb Alpert School of Music. We gratefully acknowledge the support of the Klatt Family and the Harry Stern Family Foundation.