The Soul as a Biological Concept in the Hebrew Bible
The soul is often viewed as a spiritual concept which is immaterial and hence outside the realm of scientific inquiry. However, the Hebrew Bible repeatedly situates the nefesh ("soul" or "spirit") in the blood of animals and humans, raising the possibility that this concept was part of a 'folk biology.' This understanding of the nefesh will be explored in relation to biblical laws, rituals and attitudes regarding the afterlife, which will challenge some conventional notions of the relationship between religion and science.
Speaker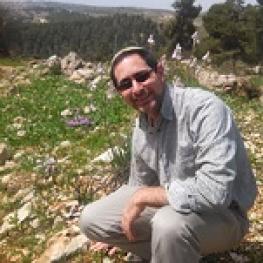 University of Haifa
Yitzhaq Feder is a lecturer in the Department of Biblical Studies at the University of Haifa. His research synthesizes the traditional philological study of ancient texts with the cognitive science of religions. He has conducted research on purity and pollution in the Ancient Near East, the Hebrew Bible, and the Dead Sea Scrolls, and has examined how this work can be applied to psychological and evolutionary theory. His most recent research focuses on biblical notions of taboo and their implications for understanding the relationship between emotion and morality. 
Feder received his PhD from Bar-Ilan University and has since held academic posts at Tel Aviv University, Hebrew University of Jerusalem, and at the W. F. Albright Institute of Archaeological Research. He is currently serving as a guest editor of a special issue of Hebrew Bible and Ancient Israel on the topic "Formation and Transformation of Moral Norms in Ancient Israel."