The Origin of the Jews
The Jews are an ancient people with one of the longest recorded histories, yet scholars have long puzzled over their origins. When exactly did they appear? What were the precipitating factors that contributed to their arrival? This talk will explore some of the latest research bearing on the origin of the Jews, ranging from the Bible to 21st-century biology. Professor Weitzman will survey an area that has confounded historians and archaeologists for centuries with the help of genealogy, linguistics, archaeology, psychology, sociology, and genetics.
The talk will be followed by a reception celebrating the publication of Professor Weitzman's book on the same topic, The Origin of the Jews: The Quest for Roots in a Rootless Age, which just won a National Book Award. 
This talk is cosponsored by the Department of Religious Studies and the Jewish Studies Program at the University of Pennsylvania. 
Speaker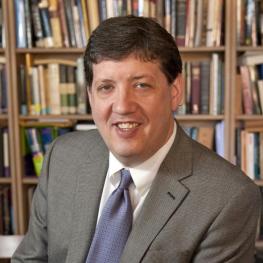 University of Pennsylvania
Steven Weitzman specializes in the Hebrew Bible and the origins of Jewish culture. Recent publications include Surviving Sacrilege: Cultural Persistence in Jewish Antiquity(Harvard University Press, 2005); Religion and the Self in Antiquity (Indiana University Press, 2005); The Jews: A History (Prentice Hall, 2009); and a biography of King Solomon, part of the new "Jewish Lives" series, published by Yale University Press in 2011. 
Weitzman received his Ph.D. from Harvard University after completing his B.A. at UC Berkeley, and spent several years teaching in the Department of Religious Studies at Indiana University where he served as director of its Jewish Studies program for six years. He comes to Penn from Stanford University, where he was Daniel E. Koshland Professor of Jewish Culture and Religion and the director of the Taube Center for Jewish Studies.