Who Needs a Miracle?
For the Public
Tuesday, October 13, 2015
Congregation M'kor Shalom
850 E. Evesham Road
Cherry Hill, NJ 08003
Shulamith Hareven's novella The Miracle Hater is a modern midrash on the story of Exodus. In this beautiful and thought provoking retelling, Moses's miracles are questioned and criticized, raising ever relevant questions about leadership and responsibility. Yael Balaban introduces this fascinating story and leads a discussion about divine intervention and human agency, faith and modern Jewish community life.
Free and open to the public, no RSVP required.
Click here to download a printable flyer [pdf].
Part of our year-long series of public programs, Jews Beyond Reason: Celebrating Emotion, the Unconscious, and Other Dimensions of Jews' Inner Lives. In partnership with local host institutions, our aim is to connect fellows and colleagues with non-academic audiences in a spirit of shared exploration and mutual engagement.

Featuring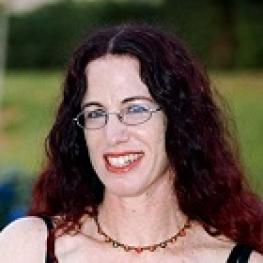 Yael Balaban
Levinsky College and Achva College, Israel
Yael Balaban received her Ph.D. from the Department of Hebrew Literature at Ben-Gurion University of the Negev, Israel, where she studied representations of sensory experiences and their significance in the prose of Shulamith Hareven. She received her M.A. from the same department and B.F.A. from Bezalel Academy of Art and Design in Jerusalem. She currently teaches literature at Levinsky College of Education and her research interests include sensory representations in literature, literary representations of art and music, and Modern Hebrew fiction.
Read more