Topics on Tap: What Is Jewish Folklore?
For the Public
Drinker's Pub
1903 Chestnut St
Philadelphia, PA 19103
What do you think of when you think of folklore—fairy tales, ghost stories, and folk songs? What does any of that have to do with Judaism? Find out in this exploration of how folklore as a category opens up various ways of thinking about Jewish culture, past and present.
Twice a year, The Collaborative, Hillel's Jewish Graduate Student Network, and Moishe House Philadelphia sponsor a multi-week speaker series held in a local bar. Katz Center fellows will participate this year for the first time.
Free and open to the public.  Drinks are on you.
See also Topics on Tap: Where Did All the Jewish Farmers Go?
Featuring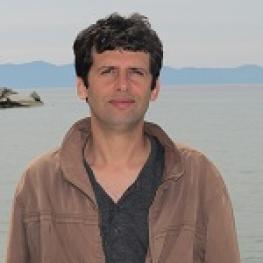 Dani Schrire
The Hebrew University of Jerusalem
Dani Schrire received his Ph.D. from the Hebrew University of Jerusalem in 2012. His dissertation, "Collecting the Pieces of Exile: A Critical View of Folklore Research in Israel in the 1940s–1950s," won the Allan Bronfman Prize for Excellence. He recently served as a post-doctoral fellow at the Institute for Cultural Anthropology and European Ethnology at Göttingen University (2011) and from 2012 to 2014 he was a fellow at the Hebrew University of Jerusalem. His research examines scholarship and scholars from a folkloristic perspective, including Jewish folkloristics in Europe and Israel, folk-genres and knowledge formats, folk-ballads, folklore and avant-garde, and everyday life and culture. During the 2014–2015 fellowship year, Dr. Schrire will explore the emergence of Jewish folklore in international scholarly networks.
Read more