Lecture: Transformations of the Ketubah
For the Public
Thursday, December 5, 2019
National Museum of American Jewish History
101 S Independence Mall East
Philadelphia, PA 19106
The Jewish wedding contract (ketubah) has a remarkably dynamic history, conceived in turn as a legal contract, a museum artifact, and a domestic artwork. In recent decades its appearance and meaning have been refashioned by a complex interplay between the Jewish home and the Jewish museum. In this talk, Shandler explores this multilayered significance through a look at diverse ketubot, including examples from NMAJH's own collection.
This event is free and open to all. RSVP online by clicking here or by clicking the registration button to the left. 
Featuring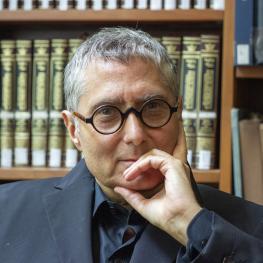 Cosponsors
This program is presented in partnership with the National Museum of American Jewish History.
We gratefully acknowledge the support of the Klatt Family and the Harry Stern Family Foundation.