A Lament for Moses Mendelssohn: Music and the Religion of Reason in Eighteenth-Century Berlin
For the Public
Adath Israel
250 N Highland Avenue
Merion Station, PA 19066
Of all the elegies written upon the death of the renowned German Jewish philosopher Moses Mendelssohn (d. 1786), only one was set to music—the elegiac cantata Sulamith und Eusebia. The cantata's libretto is fashioned as an allegorical dirge song of two female figures of antiquity who bewail Mendelssohn's death before the community of mourners: Shulamit, the beloved from the biblical Song of Songs; and Eusebia, a figure of Hellenic and Christian piety. This talk explores how, for the first time in central European literary and musical culture, a new poetic idiom had to be engendered for the commemoration of a Jew. Intriguingly, this was done by a Christian poet and a Jewish composer in the form of a cantata, a musical genre deeply embedded in Christian traditions. The lecture will demonstrate the important role of music in negotiating borders between Judaism and Christianity and between traditional Jewish culture and secularity on the threshold of modernity.
Featuring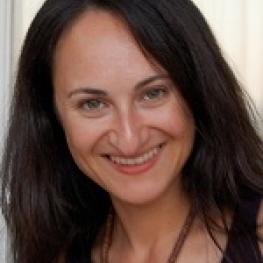 Yael Sela-Teichler
Max Planck Institute for Human Development, Berlin
Yael Sela-Teichler is affiliated researcher at the Max Planck Institute for Human Development in Berlin. Her research pertains to musical culture in German Jewish history during the 18th-19th centuries and cultural history of music in early modern Germany and England. Her article, "Music, Acculturation, and Haskalah between Berlin and Königsberg in the 1780s" has recently appeared in the Jewish Quarterly Review. She is currently working on her first book, Soundscapes of Emancipation: Musical Encounters and the Negotiation of Jewish Modernity in Prussia, 1760–1829. At the center Sela-Teichler will expand on her current research of music in Jewish Enlightenment in eighteenth-century Prussia to include comparative study of music in early modern Jewish experience in western and central Europe from the late sixteenth to the late eighteenth centuries.
Read more