Artistic Depictions of Jews in Early Modern Europe
For the Public
Tuesday, February 4, 2014
Society Hill Synagogue
418 Spruce Street
Philadelphia, PA 19106
Visual depictions of Jews in early modern Europe attracted artists of Jewish origin in the nineteenth and twentieth centuries as they looked for figures to emulate and to express their own personal vicissitudes. This lecture will focus on an array of figures (e.g., Spinoza, Uriel da Costa, Moses Mendelssohn) depicted in diverse situations by some of these later artists (e.g., Antokolskii, Gottlieb, Hirszenberg, and Liebermann) and discuss how their portrayals offer a historical interpretation in a visual mode.
Featuring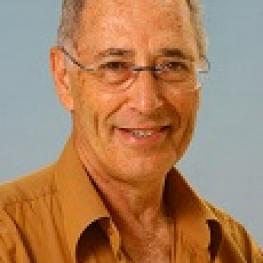 Richard I. Cohen
Hebrew University of Jerusalem
Richard I. Cohen is the Paulette and Claude Kelman Chair in French Jewry Studies and the head of the Department of Jewish History and Contemporary Jewry at The Hebrew University in Israel. His books include The Burden of Conscience: French-Jewish Leadership during the Holocaust (1987), and Jewish Icons: Art and Society in Modern Europe (1998), which received the Arnold Wischnitzer Prize for best book in Jewish history. Professor Cohen is interested in the ways in which Jewish historical figures and problems are treated in the visual dimension. His work at the center will focus on "real" and "imagined" Jews in modern culture and history.
Read more