Online Mini-Course: German Jews in Pre-State Israel
For the Public
Online
Zoom Link to be provided
Password required
Contact:
Dajana Denes Walters
May 19, 21, 26, and 28, 2020
1:00–1:45 pm
When 60,000 German Jews immigrated to Mandate Palestine in the 1930s to escape the Nazi regime, their cultural impact on Israeli culture was massive. But they also experienced radical transformations in their own day-to-day lives, with new social and professional status, a new language, a different climate, and other challenges as they adjusted to this small, poor, and non-Western setting.
This four-part online course will offer a glimpse into the experiences of these refugees, with each session focusing on a different set of cultural artifacts from early absorption. In the first meeting we will look at jokes, and in subsequent meetings at letters of complaint, songs, and, finally, recipes and cookbooks that reveal much between the lines.
At a moment when we are all adjusting to new realities, join us to step outside of our own experiences and see how others made do in profoundly unsettled times.
The course is free and all are welcome but registration is required. It will take place via Zoom, and you will receive a password via email before the first session on May 19.
Questions? Feel free to contact dajana@upenn.edu.
Featuring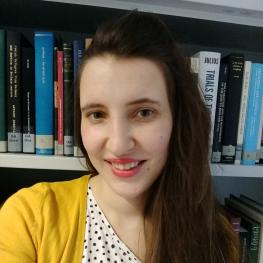 Viola Alianov-Rautenberg
Institute for the History of German Jewry
Viola Alianov-Rautenberg is a research fellow whose research interests include questions of gender, social history, and migration at the intersection of Jewish and Israeli history.
Read more
Cosponsors
We gratefully acknowledge the support of the Klatt Family and the Harry Stern Family Foundation.