Cristobal Mendes, alias Abraham Franco Silveira: The Puzzling Saga of a Seventeenth-Century Converso
Seventeenth Annual Joseph and Rebecca Meyerhoff Lecture
For the Public
Wednesday, February 5, 2014
Stephanie Grauman Wolf Room
McNeil Center for Early American Studies
3355 Woodland Walk
Philadelphia, PA 19104
This lecture will focus on an episode in the life of a seventeenth-century Portuguese Converso, Cristobal Mendes, alias Abraham Franco Silveira, whose peregrinations and adventures placed him in contact with some of the most important centers of the Judeo-converso diaspora. Kaplan's analysis of this colorful microhistory was itself a historiographical journey of the Western Sephardic Diaspora in the Early Modern Period.
The lecture will be followed by a response by Prof. Roger Chartier (University of Pennsylvania/Collège de France).
Featuring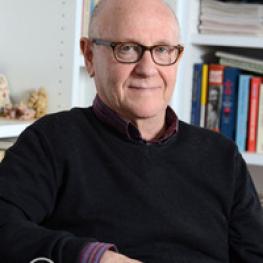 Yosef Kaplan
Hebrew University of Jerusalem
Yosef Kaplan is Bernard Cherrick Emeritus Professor of Jewish History at the Hebrew University of Jerusalem and the current chairman of the Humanities Section of the Israel Academy of Sciences and Humanities. His most recent monograph is An Alternative Path to Modernity: The Western Sephardi Diaspora in the Seventeenth Century (2000). Kaplan is the editor of several volumes, including Fins des Siècle–End of Ages (2005) and The Dutch Intersection (2008), as well as the author of over one hundred articles. He is currently a member of the "Eros, Family, and Community" research group at Scholion Interdisciplinary Research Center in the Humanities and Jewish Studies where he is completing a project titled Religious and Cultural Changes in the Western Sephardi Diaspora in the Early Modern Period. In 2013, Professor Kaplan was awarded the prestigious Israel Prize for his work on the history of the Jewish people.
Read more
Cosponsors
Jewish Studies Program, Department of History