Legal Knowledge and Everyday Practice in Medieval Ashkenaz
25th Annual Joseph and Rebecca Meyerhoff Lecture in Judaic Studies
For the Public
Online
Zoom Link to be provided
Password required
Due to a Zoom malfunction, registrations for this event were deleted and the original meeting link was deactivated. If you signed up before February 22, please re-register above. We are sorry for the inconvenience and hope you will still join us.
Jewish legal texts are an important source for social history, and scholars have looked to rabbinic responsa and halakhic codes that detail how the law should be observed in order to better understand how daily life was actually lived. Yet, to what extent do these legal sources reflect the lives of all members of the communities within which they were written? Perhaps they convey only the priorities of the elite learned men who penned them. This talk will ask what kind of legal knowledge everyday Jewish men and women had, and ask to what extent the average Jew in medieval Ashkenaz attempted to observe the halakhah of the rabbinic elite.
Featuring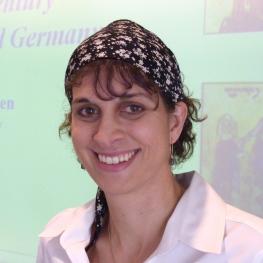 Elisheva Baumgarten
Hebrew University of Jerusalem
Elisheva Baumgarten is the Yitzhak Becker Professor of Jewish Studies and teaches in the Department of Jewish History and the Department of History at the Hebrew University of Jerusalem, where she also serves as the academic head of the Mandel Scholion Interdisciplinary Research Center in the Humanities and Jewish Studies. She currently leads the research project Beyond the Elite: Jewish Daily Life in Medieval Europe, funded by the European Research Council (2016–2022). Baumgarten is a former Katz Center fellow, and has also held fellowships at the Institute for Advanced Study in Princeton and in Jerusalem and at EHESS in Paris. 
Read more
Cosponsors
The Department of History and the Jewish Studies Program at the University of Pennsylvania