The Israeli Declaration of Independence: Between Prophetic Message and Constitutional Platform
For the Public
Online
Zoom Link to be provided
Password required
Due to a Zoom malfunction, registrations for this event were deleted and the original meeting link was deactivated. If you signed up before February 22, please re-register above. We are sorry for the inconvenience and hope you will still join us.
The "Declaration of the Establishment of the State of Israel" (May 14, 1948) announced the founding of a Jewish state in the land of Israel. Its text referred to past events within a hopeful futurist outlook that addressed fundamental concerns including name, definition, borders, religion, and rights. Were its words meant to convey a prophetic vision, or were they intended to constitute a concrete plan? Does the document have any legal authority, or was its promulgation a mere ceremonial gesture? This lecture will shed light on the meaning and status of the declaration through its more than seven decades of existence.
Featuring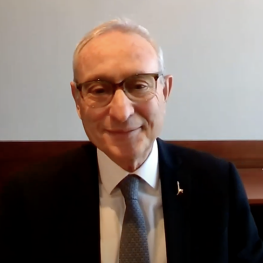 Cosponsors
We gratefully acknowledge the support of the Klatt Family and the Harry Stern Family Foundation.