"Like a Dead Weight on the Intellect's Wings": Virtue, Law, and Persecution in Moses Mendelssohn's Ethics
For Current Fellows
Wednesday, January 18, 2023
Katz Center
420 Walnut Street
Philadelphia, PA 19106
At the weekly Ruth Meltzer Seminars, Katz Center fellows share their research in an intellectually rigorous workshop setting. Seminars are limited to fellows and invited guests only.
Image Credit: Winged Victory of Samothrace by Lyokoï88 (CC BY-SA 4.0)
Featuring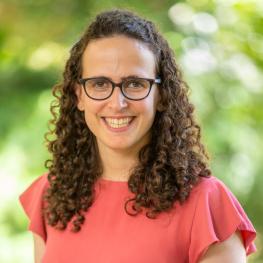 Sarah Zager
Sarah Zager is a scholar of ethics and modern Jewish thought. Her areas of research include religious studies, philosophy, and women's and gender studies. At the Katz Center, she will examine how Jewish philosophy offers its own substantive contribution to ethical theory.
Zager received her PhD from Yale University with a dissertation titled "'I Will Sing of Love and Justice': Jewish Responses to the Theological Roots of Contemporary Virtue Ethics." She has taught at Williams College, Yale Divinity School, Yale College, and the Jewish Theological Seminary of America.
Read more