Jewish Middle Eastern Culture in Modern Israel
All are welcome. Lecture begins at 8:15 pm following 6:00 pm services and 7:00 pm dinner.
Free of charge for lecture; $10/adult, $5/child under 13 for dinner.
RSVP for dinner by Wednesday, December 12 to Harriet (610) 667-5000 or hzt@harziontemple.org.
Speaker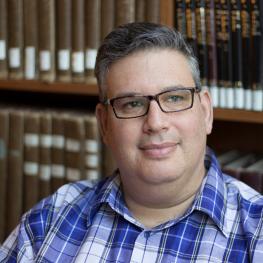 University of Pennsylvania
Alon Tam is a social and cultural historian of the Middle East and North Africa. His research interests include urban history; the social history of Jewish communities in that region; historical anthropology; gender, race and ethnicity in the Middle East; language politics; Arabic literature, theater, and film; Islamic art, visual culture, and architecture.
Tam received his PhD from the University of Pennsylvania with a dissertation titled "Cairo's Coffeehouses in the Late Nineteenth- and Early Twentieth-Centuries: An Urban and Socio-Political History." He is currently working on Jewish social identities in twentieth century Cairo, and has previously studied language politics among the Jewish community in Morocco, the construction of collective memory in Egypt, and blackface in Egyptian theater.