America's Jewish Question: Citizenship and Liberalism Reconsidered
For Current Fellows
Thursday, January 21, 2021
Online
Zoom Link to be provided
Password required
Contact:
Dajana Denes Walters
At the weekly Ruth Meltzer Seminars, Katz Center fellows share their research in an intellectually rigorous workshop setting.
Featuring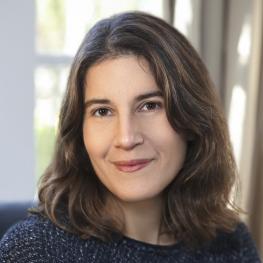 LIla Corwin Berman
Lila Corwin Berman holds the Murray Friedman Chair of American Jewish History and directs the Feinstein Center for American Jewish History, both at Temple University. Her current research examines the history of Jewish citizenship in the United States. Corwin Berman received her PhD from Yale University. She serves as the chair of the Academic Council of the American Jewish Historical Society and is a fellow of the American Academy of Jewish Research. She is also a co-founder of the Jewish Philanthropy Research Initiative.
Read more