The American Jewish Philanthropic Complex: A Conversation between Lila Corwin Berman and Rob Reich
For the Public
Online
Zoom Link to be provided
Password required
Contact:
Dajana Denes Walters
A conversation between Lila Corwin Berman and Rob Reich about the past, present, and future of American Jewish giving. 
What role has philanthropy played in a democratic society, and how have American Jews used philanthropy to participate in American civic and political life? 
Join noted historian Lila Corwin Berman (Temple University and current Katz Center fellow) and political scientist Rob Reich (Stanford University) for a wide-ranging conversation on these and other questions in light of Dr. Berman's book The American Jewish Philanthropic Complex: the History of a Multi-Billion Dollar Institution (Princeton University Press).
Featuring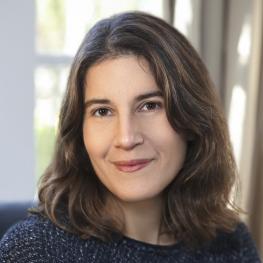 LIla Corwin Berman
Lila Corwin Berman holds the Murray Friedman Chair of American Jewish History and directs the Feinstein Center for American Jewish History, both at Temple University. Her current research examines the history of Jewish citizenship in the United States. Corwin Berman received her PhD from Yale University. She serves as the chair of the Academic Council of the American Jewish Historical Society and is a fellow of the American Academy of Jewish Research. She is also a co-founder of the Jewish Philanthropy Research Initiative.
Read more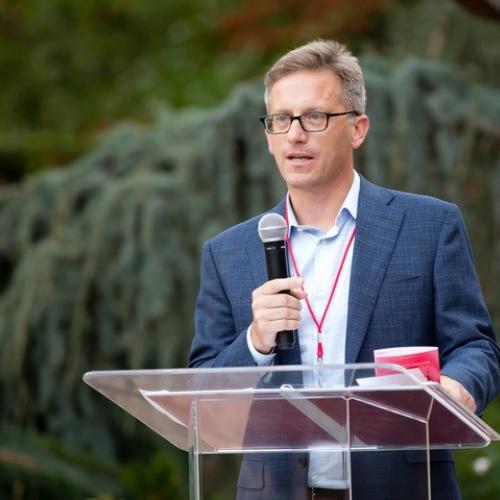 Rob Reich
Rob Reich is professor of political science and, by courtesy, professor of philosophy and at the Graduate School of Education, at Stanford University. He is the director of the Center for Ethics in Society and co-director of the Center on Philanthropy and Civil Society (publisher of the Stanford Social Innovation Review), both at Stanford University. He is the author most recently of Just Giving: Why Philanthropy is Failing Democracy and How It Can Do Better (Princeton University Press, 2018) and coedited Philanthropy in Democratic Societies: History, Institutions, Values (with Chiara Cordelli and Lucy Bernholz, University of Chicago Press, 2016). He is also the author of several books on education, including Bridging Liberalism and Multiculturalism in American Education.
Cosponsors
Presented in partnership with the Jewish Studies program at Vanderbilt University and the Jewish Philanthropy Research Initiative. With support from the Lippman-Kanfer Foundation for Living Torah.