6000 Editions and Counting: Why Do We Keep Revising the Haggadah?
For the Public
National Museum of American Jewish History
101 S Independence Mall East
Philadelphia, PA 19106
Due to the health risks posed by the Coronavirus (COVID-19), this event has been cancelled. 
The Passover Haggadah is a unique text that emerged as an oral tradition, and continues to evolve. Today, there are more than 6000 editions—and counting. Professor Vanessa Ochs will explore this fascinating legacy and the reasons that people continue to revise it for their annual seders.
Featuring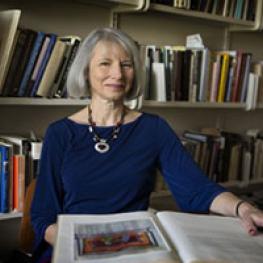 Vanessa Ochs
Rabbi Dr. Vanessa Ochs is a professor in the Department of Religious Studies and a core member of the Jewish Studies Program at the University of Virginia.
Read more
Cosponsors
We gratefully acknowledge the support of the Klatt Family and the Harry Stern Family Foundation.