Yulia
Egorova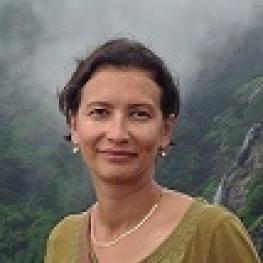 Research Topic
History, Sovereignty, and "Jewish Genetics"
Bio
Yulia Egorova is associate professor of anthropology at Durham University. Her current research interests include the sociocultural significance of DNA studies, Jewish communities, and postcolonial theory. She is also completing a monograph project about the constructions of racial and religious difference in the history of Jewish-Muslim relations. 
Egorova received her PhD from the School of Oriental and African Studies at the University of London and has since conducted research on the Indian Jewish community of the Bene Ephraim of Andhra Pradesh (an AHRC-funded project) as well as on the sociocultural implications of population genetics, with particular attention to South Asia.
Selected publications
The Jews of Andhra Pradesh: Contesting Caste and Religion in South India (Oxford University Press, 2013)
Genetics, Mass Media, and Identity (Routledge, 2006)
Fellowship