Yonatan
Turgeman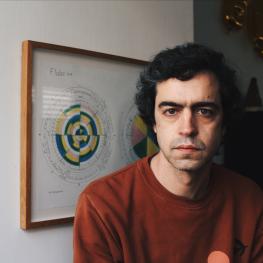 Hebrew University of Jerusalem
Charles W. and Sally Rothfeld Fellowship 
Research Topic
"Living Seeds of the Bible": The Search for Jewish Sprachgesang 
Bio
Yonatan Turgeman is a musicologist and music theorist. He is particularly interested in song theory, the emergence of modern musicology, and Jewish musical thought. Turgeman received his Ph.D. in musicology from the Hebrew University of Jerusalem in 2023 with a dissertation titled "Neima Kedosha: The Problem of the Scholar-Composer in Modern Jewish Musicology." The project offers a new perspective on the emergence of Jewish musicology, explained as the outcome of several creative-scientific projects initiated and carried through by the joint efforts of both Jewish and non-Jewish agents.   
Selected publications
Black Treetops: Naomi Shemer and the Curse of Pizmon (Hebrew; Hakibbutz Hameuchad, forthcoming).  
The Bridge is Dead: A Theory & Short History of Everyday Songs in Hebrew (Hebrew; Hakibbutz Hameuchad, 2017).   
Fellowship