Yigal
S.
Nizri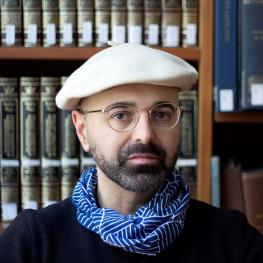 Professor Samuel Z. Klausner and Professor Roberts G. Sands Fellowship
Bio
Yigal S. Nizri is an assistant professor in the Department for the Study of Religion and Centre for Jewish Studies at the University of Toronto. His interests include modern Jewish history, maghribi halakhic traditions, and Jewish itineraries into Muslim lands.
Nizri received his PhD from New York University and holds a BFA from Bezalel Academy of Arts and Design in Jerusalem.
Selected publications
with Orit Ouaknine-Yekutieli, "'My Heart Is in the Maghrib': Aspects of Cultural Revival of the Moroccan Diaspora in Israel," Hespéris Tamuda (2016)
Fellowship