Paula
Ansaldo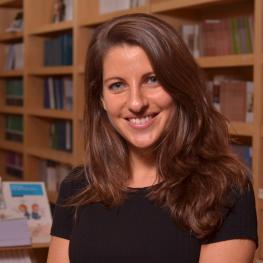 Research Topic
The Jewish Voice in Argentine Theatre: Aural Components in the Configuration of Jewish Characters
Bio
Paula Ansaldo is a theatre historian specializing in Latin American Jewish theatre and culture. She holds a Ph.D. in History and Theory of Arts from the University of Buenos Aires.
Last year she was a Harry Starr Postdoctoral Fellow in Judaica at the Center for Jewish Studies at Harvard University. Her research has been supported by grants from the National Council for Scientific Research of Argentina (CONICET), Fordham University-New York Public Library, Coimbra Group Universities, YIVO Institute for Jewish Research, the American Philosophical Society, and the Memorial Foundation for Jewish Culture.
Selected publications
"Broyt mit Teater." Historia del Teatro Judío en Argentina (A History of Jewish Theatre in Argentina) (Spanish; University of Buenos Aires Press, forthcoming).  
Perspectives on Theater Directing: Theory, History, and Poetics, with Fwala-lo Marin, et. al. (Spanish; National University of Córdoba Press, 2021). 
Independent Theatre: History and Present, with María Fukelman, Bettina Girotti, and Jimena Trombetta (Spanish; Ediciones del CCC, 2017). 
Fellowship