Oren
Cohen Roman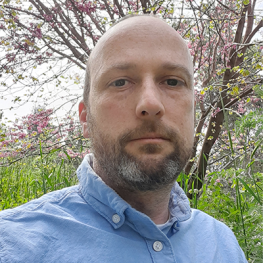 Thomas and Elissa Ellant Katz Fellowship
Research Topic
Jews Singing the News: The Performance of Older Yiddish "Historical" Songs
Bio
Oren Cohen Roman is faculty in the Department of Jewish History at the University of Haifa. He researches Yiddish literature from its medieval beginnings up to the twentieth century, as well as the cultural history of Ashkenazi Jews. He is particularly interested in the relationship between text and music and the aural aspect of reading. His current research focuses on sung texts in older Yiddish such as news ballads known as "historical songs" and epic poetry on biblical themes.
Selected publications
"From Thieves to Martyrs: The Story of Two Jews from Early Modern Moravia," Jewish History (forthcoming).  
Joshua and Judges in Yiddish Verse: Four Early Modern Epics. An Annotated Edition (De Gruyter, 2022). 
Fellowship