James
A.
Diamond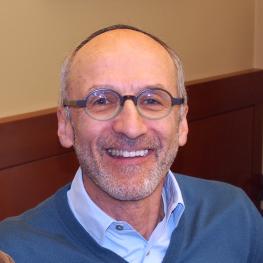 Robert Carrady Fellowship
Research Topic
Joyful Cognition: Emotional Prophecy, Perception, and Value in Jewish Thought
Bio
James A. Diamond holds the Joseph and Wolf Lebovic Chair of Jewish Studies at the University of Waterloo. He earned an LLB from Osgoode Hall Law School; an LLM in International Legal Studies at New York University School of Law, and, while practicing civil litigation, an M.A. and Ph.D. in Medieval Jewish Thought from the University of Toronto.  He was the international director of the Friedberg Genizah Project. His books, Maimonides and the Hermeneutics of Concealment, and Converts, Heretics, and Lepers: Maimonides and the Outsider, garnered Canadian Jewish book awards; the later a Jordan Schnitzer Notable Selection Prize.  He has published widely on Jewish thought from the Bible to Maimonides to R. Kook.
Fellowship