Hamza
M.
Zafer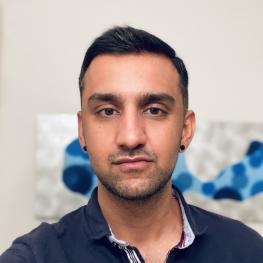 Thomas and Elissa Ellant Katz Fellowship
Research Topic
Conscription, Captives, and Spoils among Arabian Jews: The Quran and Early Muslim Sources as Evidence for Late Antique Jewish Legal Culture
Bio
Hamza M. Zafer is a historian of premodern Arabian and African languages and textual traditions of the Red Sea region, and is currently the Associate Professor of Near Eastern Languages and Civilization at the University of Washington. His work explores the historical interface between Jewish and Muslim religio-political thought in the Red Sea region from the sixth to the sixteenth century.
Zafer received his PhD in Near Eastern Studies at Cornell University. He was most recently a Summer Visiting Associate Professor in Classics at Princeton University.
Selected publications
Ecumenical Community: Language and Politics of the Ummah in the Qurʾan (Brill, 2020)
"Transformations in Early Muslim Prophetology: From Typology to Teleology in Narratives of Jonah and the Ninevites," Journal of Qurʾānic Studies 22.1 (2020)
Fellowship