Ethan
B.
Katz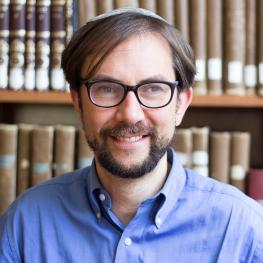 University of California, Berkeley
Research Topic
Jews and Muslims in France: Conflicting Identities and Republican Culture in the 20th Century
Bio
Ethan B. Katz is an associate professor of history and Jewish studies at the University of California, Berkeley. His research interests include modern Jewish history, religion and secularism in the modern world, the history of citizenship, and Jewish-Muslim relations, especially in France and North Africa.  He has taught courses on late modern Europe, the Mediterranean, Jews and Muslims, religion in the modern world, modern France and its empire, and historical methodologies.
Katz received his PhD from the University of Wisconsin-Madison and has previously held fellowships at the Katz Center, United Holocaust Memorial Museum, and Vidal Sassoon International Center for the Study of Antisemitism.
Selected publications
The Burdens of Brotherhood: Jews and Muslims from North Africa to France

(Harvard University Press, 2015)

edited with Ari Joskowicz, Secularism in Question: Jews and Judaism in Modern Times, Jewish Culture and Contexts (University of Pennsylvania Press, 2015)
Fellowship