Beth
S.
Wenger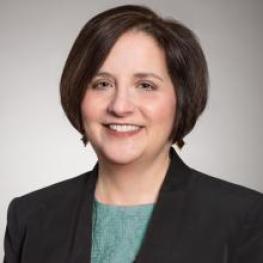 University of Pennsylvania
Honorary Distinguished Fellowship
Research Topic
American Visions of the Jewish Past: Jewish Historical Consciousness and Collective Memory in America
Bio
Beth S. Wenger is Associate Dean of Graduate Studies, School of Arts and Sciences, and Moritz and Josephine Berg Professor of History at the University of Pennsylvania. A specialist in American Jewish history, Wenger's interests also include European Jewish culture, American religion and ethnicity, and cultural, social, and gender history.
Wenger received her PhD from Yale University. She was one of four founding historians who helped to create the core exhibition at the National Museum of American Jewish History in Philadelphia, and she continues to serve as historical consultant to the Museum.
Selected publications
edited with Firoozeh Kashani-Sabet, Gender in Judaism and Islam: Common Lives Uncommon Heritage (New York University Press, 2014)
History Lessons: The Creation of American Jewish Heritage (Princeton University Press, 2012)
The Jewish Americans: Three Centuries of Jewish Voices in America (Doubleday, 2007)
New York Jews and the Great Depression: Uncertain Promise (Syracuse University Press, 1999)
Fellowship