Los Judíos de Nuestro Barrio: A Call for Help from a Disaster Zone
September 28, 2017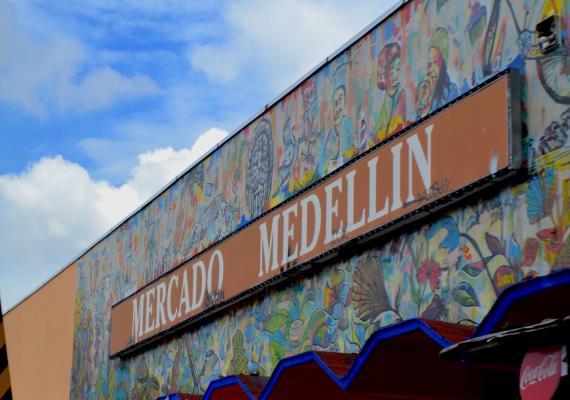 La Señora Agustina has been selling fish in Mexico City's famous Medellín Street market ("Mercado de Medellín") for some fifty years now. When she first came to work at the market, the thriving Jewish community living in the adjacent La Condesa and La Roma neighborhoods still did their shopping in the market. Doña Agustina is happy to give patrons her gefilte fish recipe—huachinango, robalo, local fish caught in the Pacific and the Caribbean seas that fill Mexican Jewish tables on Rosh Hashanah. Don Ceferino's children, who have been running their fruit stalls at the market for more than five decades, still remember when their Jewish customers placed orders for gorgeous tropical fruit baskets that Jews sent as presents to Jewish and non-Jewish friends alike on Jewish holidays, "para sus fiestas," as they say in the smooth local variant of Spanish, "fiesta" meaning both "party" and "holiday."
A casual visitor to this most traditional Mexican market might be surprised by its not-so-hidden Jewish history. Not so long ago, it was simply business as usual. The four historical synagogues (of Damascus, Aleppo, Ashkenazi, and Ottoman Sephardic heritage respectively) found within a mile of the market are witness to the profound intertwining of the Mexican lifestyle and Jewish tradition since the 1920s when the Mexican Jewish community was officially established. Decades passed, and Mexican urban development took most Mexican Jews to the suburbs, but most still cherish the memories of their communal life at the core of Mexico's art nouveau heritage sites—La Condesa and La Roma neighborhoods. And some of those Mexican Jews still allow themselves time to come down on Sundays from their suburban dwellings to do their weekly shopping with Doña Agustina, Don Ceferino's children, la Señora Eva, and all the other sellers who still remember "los judíos de nuestro barrio."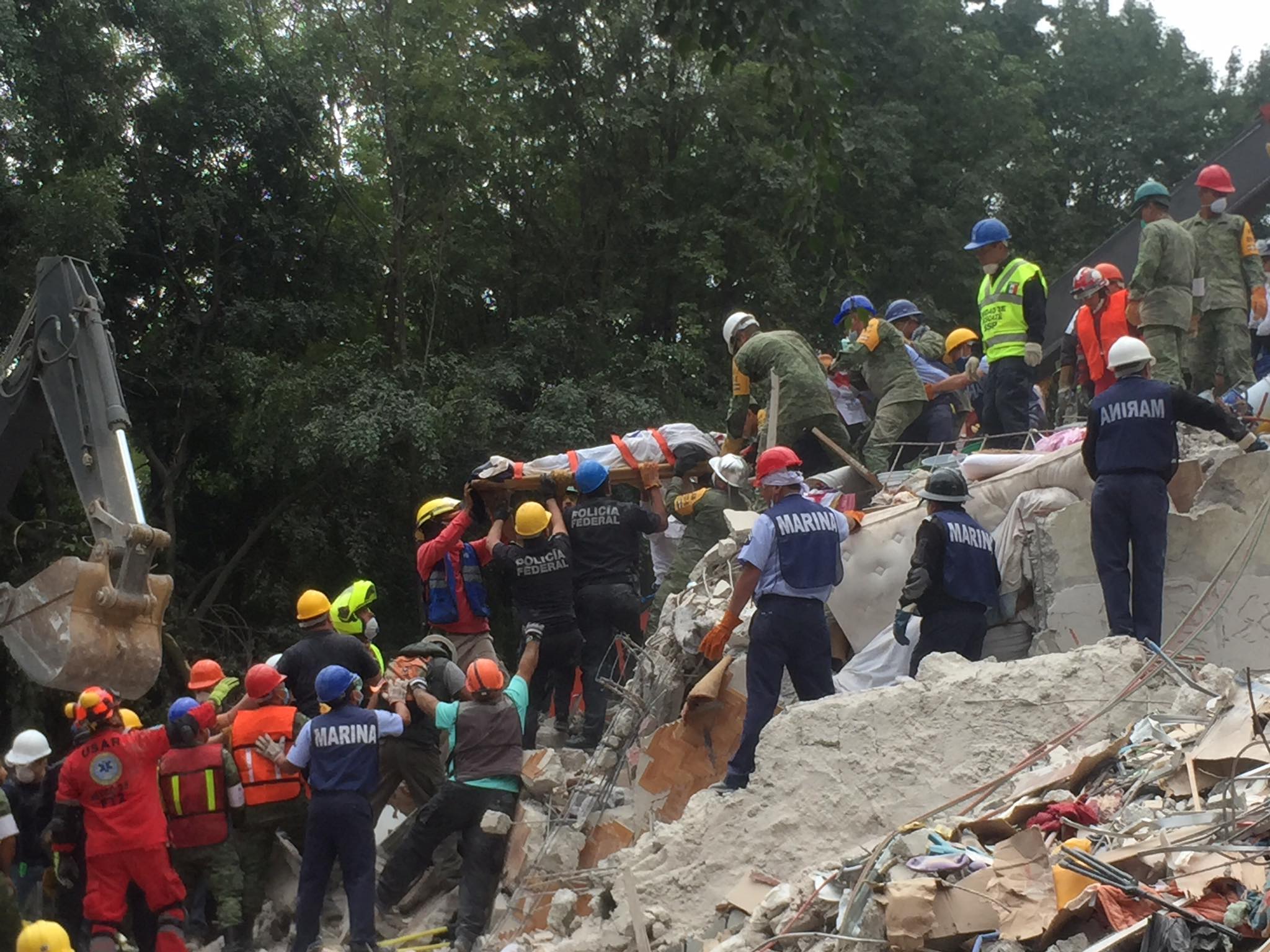 Last week, Hebrew was once again heard in La Roma area but this time it was with a strong Israeli accent. After three massive earthquakes and 4,000 aftershocks, southern Mexico and its capital city lie devastated. Less than five minutes' walk from the colorful Mercado de Medellín and the four synagogues, two buildings collapsed after the September 19 quake (7.1 on the Richter scale). It was the bloodiest earthquake in two generations. At the time of writing, the dead number 333, 194 in Mexico City alone, including dozens of children trapped in their schools. A seventy-person brigade from the Israel Defense Forces' Home Front Command promptly came to Mexico and began helping at the center of the humanitarian disaster, the neighborhoods of La Roma and La Condesa. Pulling people alive from the rubble or extracting corpses so a dignified burial could take place, these Israeli rescuers worked alongside Spanish, Swiss, Japanese and other international and local teams. When Israeli rescuers walked on the Medellín Street that had been at the center of Mexico's Jewish communal life for decades, local residents cheered them, calling out, "Gracias!" See here for video: https://youtu.be/tRulonIg1xE?t=53s.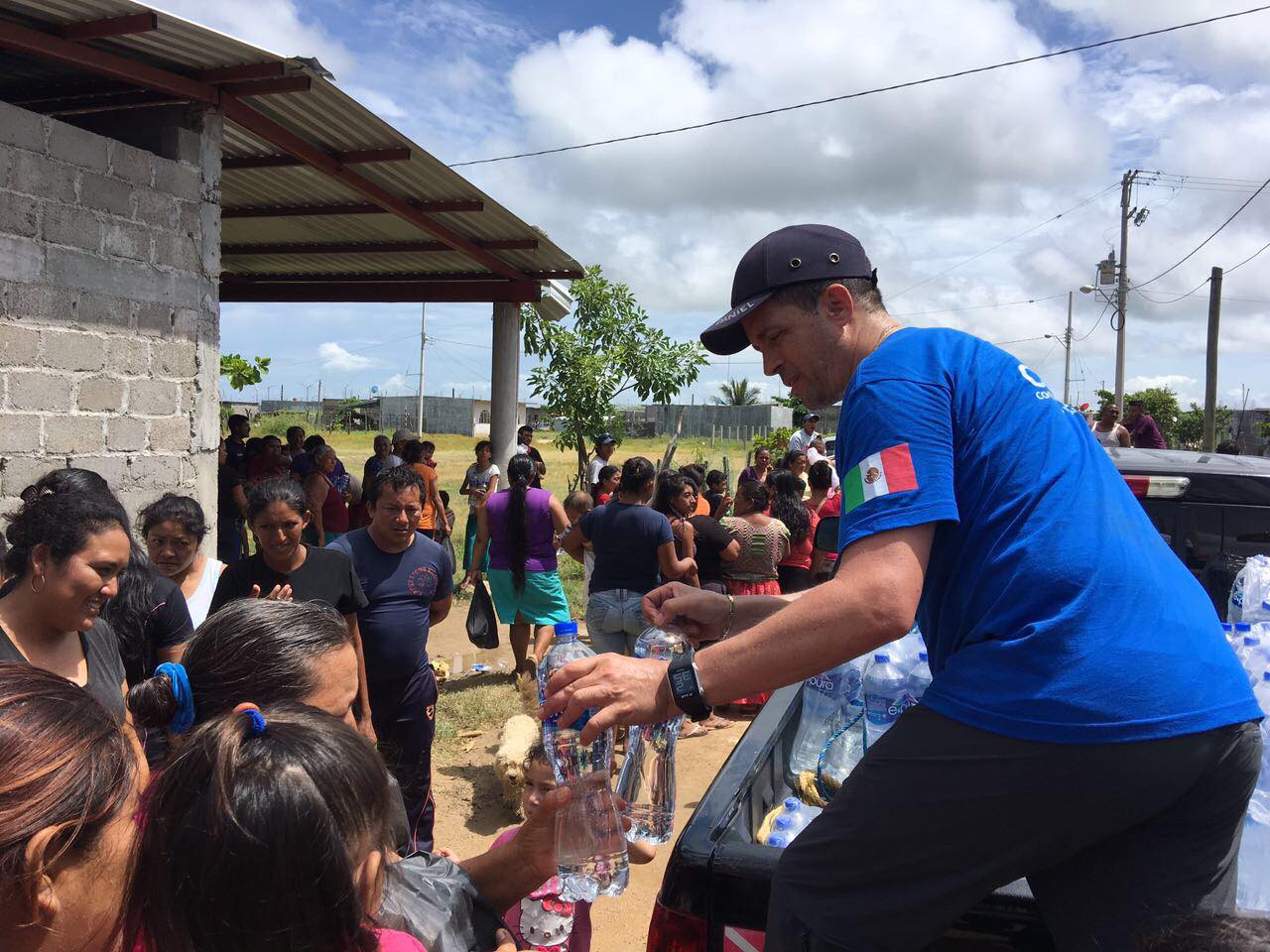 At the forefront of the national effort, a Jewish organization excels. CADENA ("chain" in Spanish, an acronym standing for the Committee for Nationwide Disasters and Emergency Help) has a strong twelve-year history of helping victims in Mexico and abroad, but their finest hour has perhaps been since the September earthquakes. CADENA's response has been expeditious, organized, and efficient in all the ways required—rescuing people and bodies from the rubble; dispatching food, blankets, and logistical aids to isolated villages and poor areas in the city; sending psychologists to help victims build up a new life out of a personal apocalypse. CADENA has established a reputation of accountability, efficiency, and expeditiousness, singling it out as a trustworthy, competent nongovernment organization.
While the Mercado de Medellín has a not-so-hidden Jewish history, Penn's Katz Center for Advanced Judaic Studies has something of a hidden Mexican story. Chava Turniansky, Israel Prize laureate for her studies on Yiddish, is a 2005–06 alumna of the Katz Center and a native of Mexico City, born and raised at the time when Mexican artist Diego Rivera illustrated Yiddish books and a local Mexican Yiddish press flourished. Now, the historic Ashkenazi synagogue Nidjei Israel (or Acapulco Street 70) in La Condesa, where the records of that Mexican Yiddish past are preserved in the archive and rare book library of the Ashkenazi community, is in danger of being demolished following massive damage caused by the earthquake. The historical library of Acapulco 70 was catalogued by Carsten Wilke, currently a distinguished professor of Jewish Studies at Budapest's Central European University, a 2008–09 fellow at the Katz Center, and once a resident of Mexico. Numerous personal and professional contacts have been established through the years between Mexico-based scholars and Israeli, North American, and European scholars of Jewish studies by coming to the Katz Center, helping to foster Jewish studies in Latin America.
In this time of profound national distress, when we know that it will take months or year for our scars to heal, the organized Mexican Jewish community asks for help through CADENA. ¡Gracias de corazón!
Please consider donating through the Mexican branch: https://cadena.ngo/dona/ (in Spanish only) or the U.S. branch: https://usa.cadena.ngo/donate/.