Library at the Katz Center Acquires Rare Early Modern Sephardica
October 2, 2017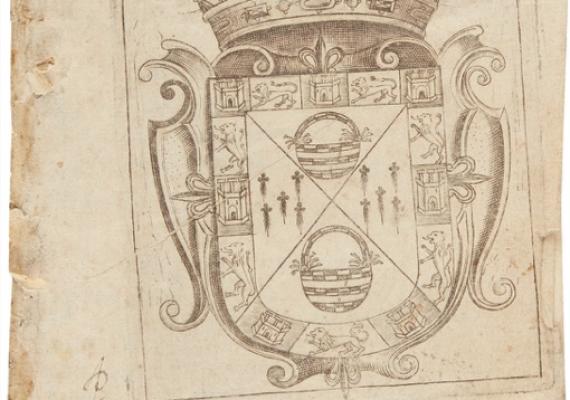 The Library at the Katz Center holds approximately 200,000 volumes, including 32 incunabula and over 8,000 rare printed works. The special collections of non-print materials include 453 codices written in eleven different alphabets and in twenty-four distinct languages and dialects. They also contain a collection of ancient artifacts dating from ca. 2,500 BCE and nearly 600 medieval manuscript fragments from the Cairo Genizah. Two new additions to this vast collection of rare materials were recently made.  
The first is a 1637 text authored by Fernando Cardoso, physician to the Court of Philip IV in Madrid. The work's title, Utilidades del agua de la nieve, del bever frio i caliente (The Uses of Water and Snow and of Cold and Hot Beverages), indicates its utility: studying the ingestion of temperature-specific liquids. While Cardoso was perhaps best known for his work Las excelencias de los Hebreos, a polemical defense of Jews and Judaism, he studied medicine at the highest levels and became an important fixture in the world of Spanish medicine before emigrating from Inquisition Iberia to practice his religion openly in Verona, Italy. This first edition medical treatise not only represents a great enhancement to our rare materials collection but also one that perfectly aligns with the Center's current fellowship theme: the history of science, medicine, and technology from the perspective of Jewish culture.
The second addition comes to the Library at the Katz Center from Amsterdam. Printed in 1659, it details the funding of the Hebron Yeshiva by Abraham Israel Pereira, who fled the Iberian Peninsula to freely practice Judaism after a lifetime of covert practice as a Marrano in Spain. The book, Livro que contem o termo é condiçoes con que os Srs. do Mahamad do K.K. de T.T. admitiraõ ó legado que nelle constitutió, is extremely rare, having previously been believed to exist only in manuscript copy. 
These acquisitions join our collection under the supervision of Arthur Kiron, Schottenstein-Jesselson Curator of Judaica Collections at Penn Libraries.