Jews and the University: Antisemitism, Admissions, Academic Freedom
November 15, 2023
Announcing a New Lecture Series for Spring 2024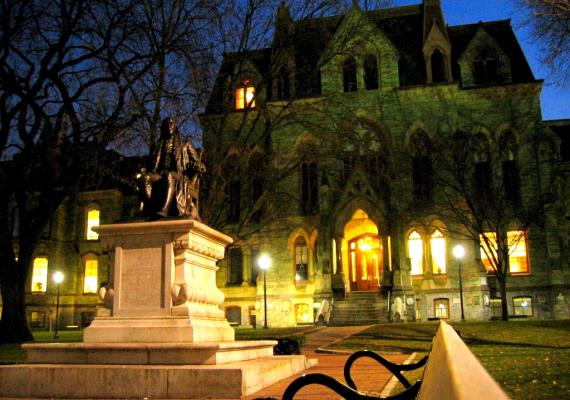 The integration of Jews into the university is one of the great success stories of modern American culture and Jewish life. Penn was at the forefront of this success story, with the first Jewish Students' Association formed here in 1924. But recent events at Penn and at other campuses have led to accusations that the university has been too tolerant of antisemitism and become less welcoming to Jews.
This series of free online lectures, made possible by a grant from the Goldhirsh-Yellin Foundation, is an effort to share insights from history, sociology, education studies, and other fields that can help put the present moment into context and provide understanding far deeper than what social media conveys.
Presentations will address topics that include: the history of anti-Jewish quotas and how the admission situation today compares to earlier eras; how other universities have addressed or are addressing legacies of antisemitism; the history of Jewish life on the American campus; and to what extent the university as an institution is successfully balancing a commitment to inclusiveness with its responsibility as protector of academic freedom.
Speakers include sociologist Jerome Karabel, philosopher of education Sigal Ben-Porath, scholar of Jewish education Ari Kelman, and historians Pamela Nadell and Shira Kohn.
To kick off the series, the Katz Center and Penn Hillel are copresenting a talk by author Dara Horn, in person at the University of Pennsylvania, on January 23, 2024.
Full details for Dara Horn's talk and for the online lecture series will be published shortly.