Advanced Summer School 2018: Out of This World
July 13, 2018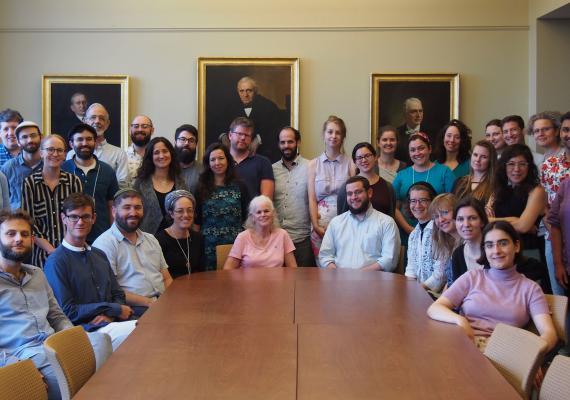 posted July 13, 2018 
This past month, the Katz Center hosted the annual Advanced Summer School for Graduate Students in Jewish Studies. Co-presented with the Jack, Joseph, and Morton Mandel School for Advanced Studies in the Humanities at the Hebrew University of Jerusalem, the program brought both students and faculty from around the world to 420 Walnut Street for a week-long learning experience on the theme of the supernatural in Jewish history and culture.
With an accelerated five-day curriculum, the group of 25 students and 15 faculty members analyzed supernatural beings—ranging from miracle-workers, magicians, and messianic saviors to ghosts, golems, and God—in the context of Jewish experience, culture, and thought. And, in addition to readings and specialist-led lectures and seminars, the Summer School featured excursions on the week's theme. 
A walking tour with Atlas Obscura brought the visiting students around Old City and Society Hill to check out locations with reported paranormal events and peculiar Philadelphia lore. Visits to the rare book room in the Library at the Katz Center and to the Science History Institute showed off diverse local holdings in books, art, and curios connected to the topic.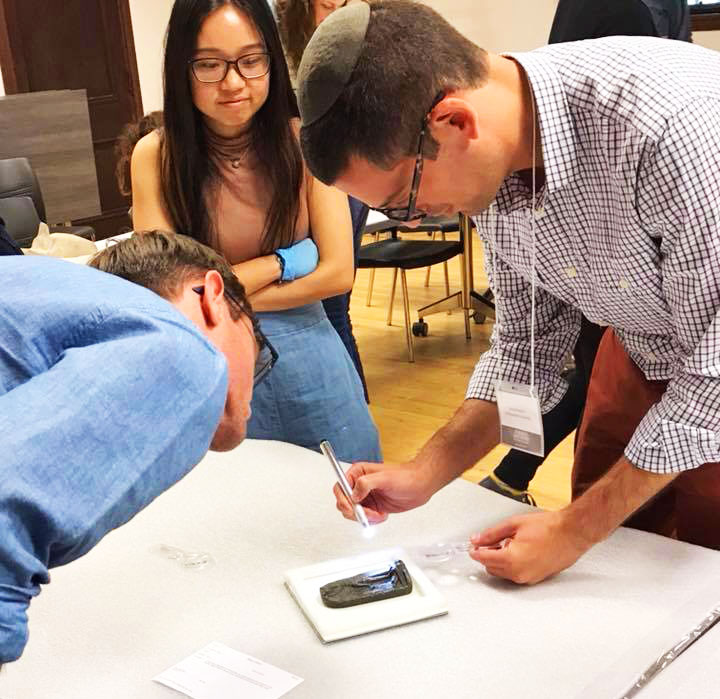 A particular highlight of the week was the group outing to the Penn Museum, where archaeologist Linda Meiberg assembled a collection of magical artifacts specifically for Summer School participants. Among the collection were a 4000-year-old Egyptian wand made from the tusk of a hippopotamus, a 2000-year-old Roman limestone stela depicting the deity Tutu, and a series of Babylonian magic bowls meant to protect users from demons. Students learned about the objects' provenience, material makeup, iconography, and cultural contexts and were even able to inspect the items up close. Afterwards, they were invited to tour the museum's brand-new Middle East Galleries, which feature over 1200 objects from ancient Mesopotamian societies. 
The Advanced Summer School alternates between Philadelphia and Jerusalem each year and always brings together faculty and graduate students from diverse fields and institutions for a week of intensive teaching and learning. Next year's program will take place in Jerusalem in August; stay tuned for an announcement of the topic and application information in late 2018.