A Spark of King David: Rabbi Israel Najara, Past and Present
At the weekly Ruth Meltzer Seminars, Katz Center fellows share their research with Penn and regional faculty in an intellectually rigorous workshop setting.
Speaker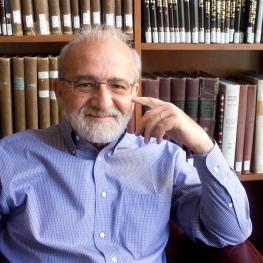 Hebrew University of Jerusalem
Edwin Seroussi is the Emanuel Alexandre Professor of Musicology and the director of the Jewish Music Research Center at the Hebrew University of Jerusalem. He researches North African and Eastern Mediterranean Jewish music, Judeo-Islamic relations in music, and Israeli popular music. A pioneer in the study of Mediterranean and Middle Eastern musical cultures and traditions, Seroussi was just awarded the 2018 Israel Prize in the music category. He has also won the Joel Engel Prize for Life Achievement in Jewish Music Research, Tel Aviv Municipality.
Seroussi received his PhD in Music from UCLA. He has held visiting professor and fellowship appointments across the globe, including at the University of Chicago, Dartmouth College, and Harvard University. He has previously served as president of the Israel Musicological Society, and as the president of the Israel Committee of the International Music Council, UNESCO.