The Role of Ethnic Humor in Yemen's Coffee Era
For Current Fellows
Wednesday, January 30, 2019
Katz Center
420 Walnut Street
Philadelphia, PA 19106
At the weekly Ruth Meltzer Seminars, Katz Center fellows share their research with Penn and regional faculty in an intellectually rigorous workshop setting.
Featuring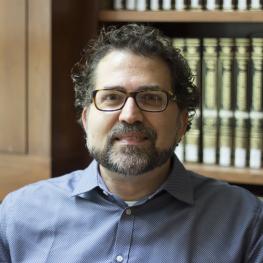 Mark Wagner
Louisiana State University
Mark Wagner is an associate professor of Arabic at Louisiana State University. His areas of interest include classical Arabic literature, Arabic vernacular literature, Islamic law, and Muslim-Jewish relations. His current research project focuses on a humoristic tradition of poetry from Yemen in which ethnic jokes, often at the expense of Jews, play an important role.
Wagner received his PhD in Middle Eastern and Islamic Studies from New York University. His most recent book, Jews and Islamic law in Early 20th-Century Yemen, was a National Jewish Book Award finalist in the Sephardic Culture category.
Read more