Hanan Harif/The Hebrew University of Jerusalem, "My Heart is in the (Middle) East: Early Zionist Perceptions of Arab Culture"
"And onward, toward the ends of the east, an eye still gazes toward Zion..." As reflected in this line of Israel's national anthem, the eastward gaze was a fundamental part of Zionism from its inception. But what did early Zionists feel about their future neighbors in the Orient, in Zion? Was it fear and hostility, or maybe curiosity and even attraction? Did they investigate Arabs and Arab culture, or merely imagine "a land without a people for a people without a land"? This lecture will highlight some unfamiliar and perhaps surprising elements of Zionist culture in the early twentieth century.
Featuring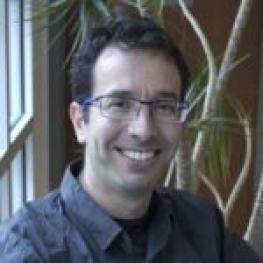 Hanan Harif
The Hebrew University of Jerusalem
Hanan Harif is a lecturer at the Rothberg International School of the Hebrew University of Jerusalem. He has also been a Warburg Fellow at the Mandel Institute of Jewish Studies and the Rachel Yana'it Ben-Zvi Fellow at the Yad Ben-Zvi Institute in Jerusalem. He studies the wide range of attitudes held by Jewish intellectuals, scholars, and writers toward the Orient during the nineteenth and twentieth centuries, as well as the role and impact of the tendency toward the "East" in Jewish nationalism and modern Jewish identity. As a Katz Center fellow during the fall, Dr. Harif will focus his research on Shelomo Dov Goitein.
Read more