"Dhimma Space" and Beyond: Conceptualizing the Relationships between Jews and Muslims
At the weekly Ruth Meltzer Seminars, Katz Center fellows share their research with Penn and regional faculty in an intellectually rigorous workshop setting.
Please note that this event was originally scheduled for February 13th. 
Speaker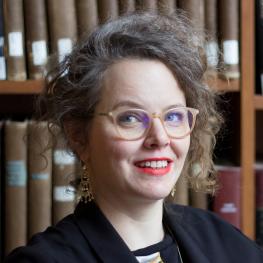 Free University of Berlin
Kerstin Hünefeld is an adjunct faculty member at the Free University of Berlin. Her research deals with Islamic governance in Yemen. With a focus on religious-legal scholars and the struggle for religious authority, she has published on what she calls the "Dhimma-Space," or the relationship between the Islamic ruler and the non-Muslim religious minority. She has taught courses on Jews and other non-Muslims of the Islamic world from antiquity to the modern period.
Hünefeld recently received her PhD in Islamic studies from the Free University of Berlin with a dissertation titled "Islamic Governance in Yemen: Imam Yaḥyā's Protection of the Jews and the Negotiation of Power." She has conducted research at State Islamic University Sunnan Kalijaga (UIN) in Indonesia, the Yemen Center for Studies and Research, and Yad Vashem in Jerusalem.