Science and Religion in Jefferson's America
In this panel, experts will discuss the role of religious texts, traditions, and barriers in the search for scientific knowledge in the era of the American Revolution. The talk is part of the "Spirit of Inquiry in the Age of Jefferson," the American Philosophical Society's day-long symposium aimed at exploring the history of science, knowledge production, and learning during the age of Thomas Jefferson (1743–1826).
Talks include:
"Enlightened Judaism: Transatlantic Intellectualism & Polite Sociability in Eighteenth-Century Pennsylvania"
Jonathon Awtrey, Louisiana State University
 
"Vis Medicatrix: Medical Vitalism and Religious Infidelity in the Age of Jefferson"
Kirsten Fischer, University of Minnesota
 
"On the Margins: Christian Rabbinic Scholarship in 18th-Century America"
Arthur Kiron, University of Pennsylvania
 
Comment by: Kyle Roberts, Loyola University Chicago
Note that you will be asked to register for the whole event. Simply check in upon arrival if you choose to attend this single panel.
Speaker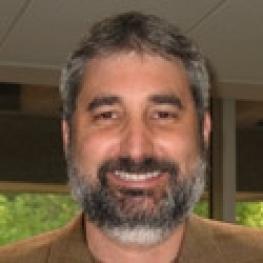 University of Pennsylvania
Arthur Kiron is the Schottenstein-Jesselson Curator of Judaica Collections at the University of Pennsylvania Libraries and an adjunct assistant professor in Penn's History Department. He manages and develops the Judaic collections throughout the Penn Libraries system and supervises the Library at the Katz Center. In addition, he oversees the Penn Libraries' Judaica programs of education and outreach, such as exhibits, concerts, workshops, as well as national and international partnerships to digitize significant collections of Judaica. His areas of subject specialization are in Atlantic Jewish history, the history of the Jewish book, and Judaica Digital Humanities, and he directs the Jesselson-Kaplan American Genizah Project and codirects of the Scribes of the Cairo Genizah Project.