The Generation of the Flood: Rabbinic Stories of Cleverness, Catastrophe, and Climate Change
Can classic Jewish texts help us grapple with contemporary challenges like natural disaster, environmental crisis, and climate change?  This talk probes rabbinic stories of Noah and the generation of the flood to draw out Jewish insights about the habits of the heart that lead us into environmental trouble—and invites us consider ways to better support and shelter each other amidst the coming storms.
Speaker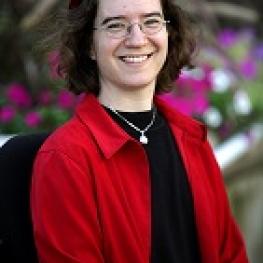 Georgetown University
Julia Watts Belser is an associate professor of Jewish studies in the Theology Department at Georgetown University. She specializes in the cultural study of rabbinic narrative, with a focus on gender, sexuality, disability, and ecology in Jewish Late Antiquity. Her work brings classical texts into conversation with queer feminist theory, disability studies theory, and eco-materialist thought. She also works in Jewish feminist ethics, with particular interests in environmental ethics, intersectional politics, disability justice, and disability arts as embodied ethics. An ordained rabbi, Belser writes queer feminist Jewish theology and brings disability culture into conversation with Jewish tradition.
Belser received her PhD from the University of California, Berkeley and the Graduate Theological Union, her MDiv from the Graduate Theological Union, and her MA from the Academy for Jewish Religion California.