Topics on Tap: Where Did All the Jewish Farmers Go?
For the Public
Monday, February 16, 2015
Drinker's Pub
1903 Chestnut St.
Philadelphia, PA 19103
Throughout most of Jewish history, Jews farmed: they grew food and produced wine, raised and slaughtered animals. By the beginning of the twentieth century, there was a widespread perception that Jews were alienated from the land. Andrew Berns will explore how and why farming disappeared from modern Jewish identity.
Twice a year, The Collaborative, Hillel's Jewish Graduate Student Network, and Moishe House Philadelphia sponsor a multi-week speaker series held in a local bar. Katz Center fellows will participate this year for the first time.
Featuring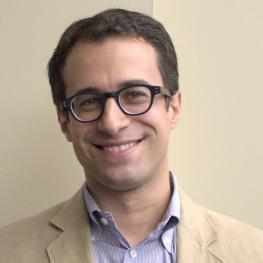 Andrew Berns
University of South Carolina
Andrew Berns is assistant professor of history at the University of South Carolina. His research investigates the intellectual and cultural history of Jews in the medieval and early modern Mediterranean. He served as Viterbi Visiting Professor in Mediterranean Jewish Studies at the University of California, Los Angeles, and has been a fellow at Villa I Tatti: The Harvard University Center for Italian Renaissance Studies, as well as the Oxford Centre for Hebrew and Jewish Studies. His first book, The Bible and Natural Philosophy in Renaissance Italy: Jewish and Christian Physicians in Search of Truth, is forthcoming from Cambridge University Press. Professor Berns's research at the Katz Center will explore the connections between environmental history and the scholarly approaches to the past advocated by Wissenschaft des Judentums.
Read more