Too Good to Passover
Presented with Penn's Jewish Studies Program
Author Jennifer Abadi talks about her new Passover cookbook specializing in traditional Sephardic, Judeo-Arabic, and Central Asian recipes and customs.
This event will take place on Penn campus. Exact time and location TBD.
Speaker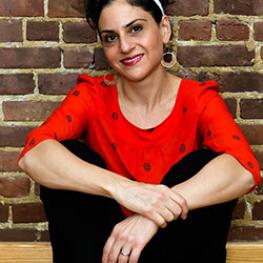 Jennifer Abadi
Jennifer Abadi specializes in preserving Sephardic and Judeo-Arabic recipes, food memories, and traditions. Her area of expertise covers a range of Jewish cuisines from Syria, Turkey, Greece, Bulgaria, Italy, Georgia, Afghanistan, Bukharia, Iran, Iraq, Morocco, Algeria, Tunisia, Libya, Egypt, Ethiopia, and India. She has taught for over a decade at the Jewish Community Center (JCC Manhattan), at the Institute of Culinary Education (ICE), and at the Natural Gourmet Institute, as well as in private homes. She also gives Jewish food tours on Manhattan's Lower East Side and has appeared on NBC, ABC, and Fox 5 News, and has been featured on "Awake, Alive, and Jewish," "Radio Sefarad: The English Corner" (in Spain), "Secret Cuisines & Sacred Rituals," and "LunchNYC."
Sponsors
University of Pennsylvania Jewish Studies Program
We gratefully acknowledge the support of the Klatt Family and the Harry Stern Family Foundation for this and all public programming.