Science and Religion: Nature in Jewish Culture
For the Public
Monday, September 18, 2017
The Gershman Y
401 S Broad Street Philadelphia, PA 19147
Are science and religion inherently opposed? Do Jews have a special affinity for scientific study? A broad look at how Jews studied and understood nature before the scientific revolution may change the way you think.
Join WHYY's Maiken Scott as she moderates a panel of experts from Penn's Katz Center, and watch as eminent scholars reveal how Jews have interpreted—and have been defined by—the natural world in surprising ways.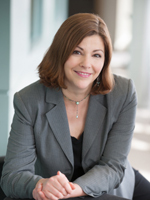 Maiken Scott is the host of The Pulse, WHYY's weekly radio program on science, health, and technology.
$8 | Free for PennCard holders. In partnership with the Gershman Y. 
Featuring
Cosponsors