Retelling Torah: What We Learn from Bible Story Translations
For the Public
Monday, February 23, 2015
Temple Beth Zion-Beth Israel
300 S 18th St 
Philadelphia, PA 19103
Every time a biblical tale is retold, new worlds of meaning unfold, as the teller's interests and perspectives are woven into the rich Hebrew stories themselves. When the stories are altered and expanded for the purpose of teaching children, they become tools for shaping Jewish culture, and artifacts of the educator's time and place.
This program explores the telling of Bible stories to children, past and present, beginning with the earliest translations made for Jewish schoolchildren. Reflecting a desire to reform and reshape Jewish culture, some eighteenth- and nineteenth-century teachers created this brand new genre of biblical interpretation. Taking great liberties with the text, and rejecting the rote memorization that was standard at the time, they used biblical stories as vessels to impart spiritual, ethical, and scientific wisdom.
Audience members will have a chance to discuss how their own culture shapes their views of biblical tales, and how the stories can be used for teaching. The discussion will connect the historical translations with some special retellings created by Temple Beth Zion-Beth Israel's Hebrew school students during a private session earlier in the day.
Featuring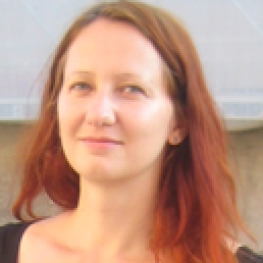 Dorothea M. Salzer
Dorothea M. Salzer is an assistant professor at the Institute for Jewish Studies and Religious Studies at the University of Potsdam in Germany. She studied Jewish history as well as German literature and language in Vienna, Berlin, and Jerusalem, and received a Ph.D. in Jewish studies in 2008 from the Freie Universität, Berlin. This year at the center, Professor Salzer will focus her research on Bible stories for Jewish children in the context of Haskala and Wissenschaft des Judentums.
Read more