Representing the Holocaust
Leah Goldberg's play 'The Lady of the Palace' Between German and Hebrew
For the Public
Tuesday, September 27, 2016
Claudia Cohen Hall, room 402. 
249 S 36th St. 
Philadelphia, PA 19104
Leah Goldberg (1911-1970), is one of Israel's most prominent authors. Her play The Lady of the Palace (1955) was the first Hebrew theater piece dealing with the horrors of the Holocaust, only a decade after the end of World War II. This talk will focus on the various transitions embedded in the play—from poetry to drama, from Jewish to universal aspects, and especially from Hebrew to German and European motifs—as a key to reread this piece. The talk will also shed light on the challenges of representing atrocities in the arts.
For more information see the Jewish Studies Program event page.
Featuring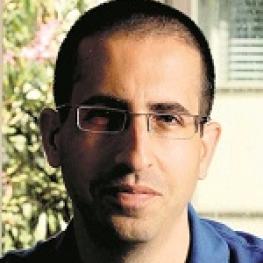 Giddon Ticotsky
Giddon Ticotsky, a graduate of Tel Aviv University, was formerly a lecturer at Stanford's Department of Comparative Literature. He has authored three books in Hebrew: Dahlia Ravikovitch – In Life and in Literature (University of Haifa Press, forthcoming); Light along the Edge of a Cloud: Introduction to Leah Goldberg's Oeuvre (Tel Aviv: Hakibbutz Hameuchad-Sifriat Poalim, 2011) and The Little Prince: Seven Essays on 'The Little Prince' in light of Antoine de Saint-Exupéry's Oeuvre (Tel Aviv: Hakibbutz Hameuchad, 1998). Ticotsky won the Israeli Bahat Prize for the 2014 best original scholarly book manuscript in Hebrew for his book about Ravikovitch. He has also edited several books, such as Losses, a previously unpublished novel by Leah Goldberg, Dalia Ravikovitch: The Complete Poems (co-edited by Uzi Shavit) and Hanna Szenes: Letters, 1935–1944 (co-edited by Anna Szalai and Eitan Szenes).
Read more
Cosponsors
Presented by the Jewish Studies Program of the University of Pennsylvani