Jews and Sufis: Shared Musical Traditions
Performance and Discussion
For the Public
Old Pine Street Church
412 Pine St
Philadelphia, PA 19106
From at least the sixteenth century up to the present, Hebrew devotional poetry (piyyutim) set to Ottoman/Turkish makam music for use in the synagogue has shown the close relationship Jews established with members of Muslim mystical brotherhoods in Ottoman regions. This program presents selections from these shared musical repertoires. 
Performance by Dünya Ensemble with discussion by Katz Center fellow Edwin Seroussi. With guest artist and scholar Joseph Alpar. 
Please note that this event is sold out. Walk-ins will be accepted 10 minutes before the start time, if space allows. 
Featuring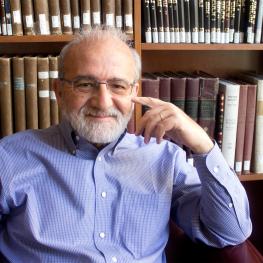 Edwin Seroussi
Hebrew University of Jerusalem
Edwin Seroussi is the Emanuel Alexandre Professor of Musicology and the director of the Jewish Music Research Center at the Hebrew University of Jerusalem. He researches North African and Eastern Mediterranean Jewish music, Judeo-Islamic relations in music, and Israeli popular music. A pioneer in the study of Mediterranean and Middle Eastern musical cultures and traditions, Seroussi was awarded the 2018 Israel Prize in the music category. He has also won the Joel Engel Prize for Life Achievement in Jewish Music Research, Tel Aviv Municipality.
Read more
Cosponsors
University of Pennsylvania Middle East Center
University of Pennsylvania Jewish Studies Program
We gratefully acknowledge the support of the Klatt Family and the Harry Stern Family Foundation for this and all public programming.