Jews and Sufis: Shared Musical Traditions
Performance and Discussion
From at least the sixteenth century up to the present, Hebrew devotional poetry (piyyutim) set to Ottoman/Turkish makam music for use in the synagogue has shown the close relationship Jews established with members of Muslim mystical brotherhoods in Ottoman regions. This program presents selections from these shared musical repertoires. 
Performance by Dünya Ensemble with discussion by Katz Center fellow Edwin Seroussi.
Speaker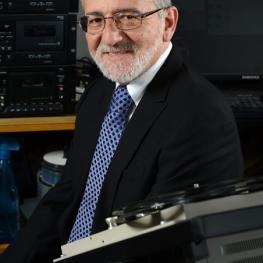 Hebrew University of Jerusalem
Edwin Seroussi is the Emanuel Alexandre Professor of Musicology and the director of the Jewish Music Research Center at the Hebrew University of Jerusalem.
Speaker
DÜNYA Ensemble
DÜNYA is a Boston-based musicians' collective and record label led by Mehmet Ali Sanlıkol. Its goal is to explore a cosmopolitan view of the world through the lens of a wide range of Turkish traditions, alone and in conversation with the musics of the formerly Ottoman peoples—Greeks, Jews, Armenians, Arabs, Kurds, mystics—as well as with western and other world traditions.
For more information about DÜNYA and their programs, visit http://www.dunyainc.org/.
Sponsors
University of Pennsylvania Middle East Center
University of Pennsylvania Jewish Studies Program
We gratefully acknowledge the support of the Klatt Family and the Harry Stern Family Foundation for this and all public programming.