Holocaust in the Family: First Hand Accounts of Survival
For the Public
Wednesday, March 16, 2016
Gershman Y
401 South Broad St
Philadelphia, PA 
Many prominent stories of Holocaust survival are family dramas of some sort—from The Diary of Anne Frank to Art Spiegelman's graphic novel Maus. In this lecture, Dr. Hannah Pollin-Galay examines an array of vivid first-hand accounts from different contemporary settings and languages, revealing the diverse ways that people recall love and belonging in this period of persecution.  Presented in partnership with The Gershman Y.  
$5 ADMISSION.
This program is part of our year-long series, Jews Beyond Reason: Celebrating Emotion, the Unconscious, and Other Dimensions of Jews' Inner Lives. In partnership with local host institutions, our aim is to connect fellows and colleagues with non-academic audiences in a spirit of shared exploration and mutual engagement.

Featuring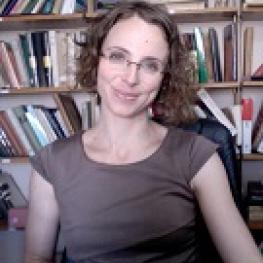 Hannah Pollin-Galay
Hannah Pollin-Galay completed her B.A. at Columbia College in Yiddish Studies and English literature in 2004 and her Ph.D. at Tel Aviv University in History in 2014. Her research, which draws on both disciplines, explores the connection between language, ethics, and historical imagination in contemporary Holocaust testimony. She has been awarded a number of prizes for this research, including a Fulbright fellowship, a Yad Vashem Research Award, and a Shoah Foundation Research Grant. As a Rothschild Postdoctoral Fellow in the Humanities at the Columbia University Institute for Israel and Jewish Studies, she is editing her dissertation into a book, entitled Ecologies of Testimony: Lithuanian Jews Narrate the Holocaust. She has also begun a new research project about Yiddish language glossaries as an early form of Holocaust reflection.
Read more
Cosponsors