Hatikvah: Secular Anthem or Religious Song?
For the Public
Tuesday, February 19, 2019
Lerner Center 
Room 101
201 S 34th St
Philadelphia, PA 19104
Hatikvah, the national anthem of Israel, is much more than a song. It is a symbol that has developed a variety of significations in performances carried out in different contexts and times. The most common association of Hatikvah is with the modern nation-state of Israel, which formally adopted it as its anthem through parliamentary legislation only in 2004. Until then, Hatikvah functioned as an anthem by common voluntary practice rather than by the force of legislation. Were there other meanings associated with Hatikvah beyond the conventional ones? Two unconventional "moments of signification" of Hatikvah will be addressed: that of a piyyut (religious song) and that of an "Oriental" popular song.
Featuring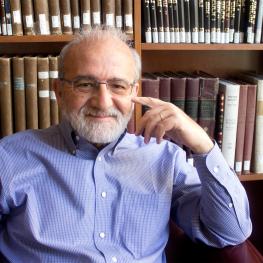 Edwin Seroussi
Hebrew University of Jerusalem
Edwin Seroussi is the Emanuel Alexandre Professor of Musicology and the director of the Jewish Music Research Center at the Hebrew University of Jerusalem. He researches North African and Eastern Mediterranean Jewish music, Judeo-Islamic relations in music, and Israeli popular music. A pioneer in the study of Mediterranean and Middle Eastern musical cultures and traditions, Seroussi was awarded the 2018 Israel Prize in the music category. He has also won the Joel Engel Prize for Life Achievement in Jewish Music Research, Tel Aviv Municipality.
Read more
Cosponsors
This is the 22nd Annual Silvers Visiting Scholar Program, by the University of Pennsylvania Jewish Studies Program and the Department of Music. The Katz Center is co-sponsoring the event. 

The Silvers Visiting Scholars Program is intended especially to engage an audience of Penn undergraduates, as well as faculty and community. Free and open to the public. No RSVP necessary.