Film Screening & Talk: "There Are No Lions in Tel Aviv"
For the Public
Sunday, November 17, 2019
The Colonial Theatre
227 Bridge St
Phoenixville, PA 19460
The Katz Center joins forces with the Gershman Philadelphia Jewish Film Festival, combining a screening of "There Are No Lions in Tel Aviv" (2019, dir. Duki Dror) with commentary on the film's themes and context. Katz Center fellow and Israeli architectural historian Sigal Davidi will discuss the early urban development of Tel Aviv.
Film synopsis:
THERE ARE NO LIONS IN TEL AVIV tells the story of the chief rabbi of Copenhagen's Jewish community, Max Shorenstein, who would come to be known as Rabbi Doolittle. Arriving in Tel Aviv in 1935, Shorenstein left his honorable position in order to fulfill a longtime dream: build a zoo and teach the children of Palestine-Eretz Israel about the love of animals. His dream had come true and against all odds, the Tel Aviv Zoo became the city's greatest attraction. Yet the envy, greed and corruption by city officials had him banished from the very paradise he himself built. It is a tale of a city raised from sand, only to become an international cultural and financial hub a century later, and the price that was paid for this exponential growth.
Click here to view the trailer.
Please note that all ticketing is available through the Film Festival website.
Featuring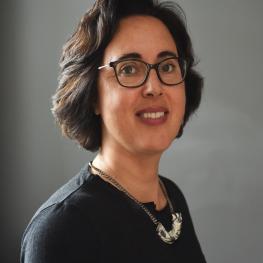 Sigal Davidi
Sigal Davidi is an architect and architectural historian as well as a lecturer at Tel Aviv University's David Azrieli School of Architecture. She researches the history of architecture in Israel, with a special interest in modern architecture and gender in pre-state Israel.
Davidi received her PhD from Tel Aviv University. She has previously held a fellowship at the Institute of Architecture and Urban Development at the Technical University Berlin.
Read more
Cosponsors
In partnership with the Gershman Philadelphia Jewish Film Festival.
We gratefully acknowledge the support of the Klatt Family and the Harry Stern Family Foundation.