"Falling in Love with the Law": Spirituality in Jewish Practice
For the Public
Thursday, February 25, 2016
Temple Beth Zion Beth Israel, 300 South 18th Street, Philadelphia.
Is the essence of Jewish practice found in the commandments or individual spiritual development? In this open conversation, Dr. Shaul Magid of the Katz Center and Rabbi Ira Stone of the Mussar Leadership Program reflect on the vibrant and sometimes conflicting traditions of mussar (personal ethics) and halakhah (religious law). Taking one provocative rabbinic text as a starting point, they ask whether today's Jewish landscape might allow these paths to converge in a new way.
This program is part of our year-long series, Jews Beyond Reason: Celebrating Emotion, the Unconscious, and Other Dimensions of Jews' Inner Lives. In partnership with local host institutions, our aim is to connect fellows and colleagues with non-academic audiences in a spirit of shared exploration and mutual engagement.

Featuring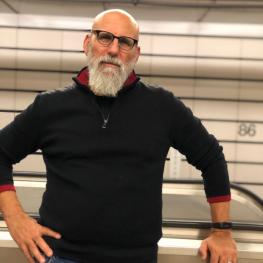 Shaul Magid
Shaul Magid is Professor of Jewish Studies at Dartmouth College and Kogod Senior Research Fellow at the Shalom Hartman Institute of North America. He is also a clawhammer banjo player and a student of Ken Perlman, one of the great living banjo virtuosos and musicologists of old-time banjo as well as the musical partner of Al Jabour who was, until his death a few years ago, the curator of American folk music at the Smithsonian in Washington D.C.
Read more
Cosponsors