The Naked and the Hairy: Material Memory and Jewish Record-Keeping in Early Modern Europe
For the Public
Tuesday, October 24, 2023
Virtual or in person (with reception to follow)
Class of 1978 Orrery Pavilion, 6th floor, Van Pelt-Dietrich Library, 3420 Walnut Street
Maidservants did it, midwives too, rabbis and merchants, cooks and laundresses—everyone, it seems, was keeping written records in the age of expanding literacy, access to texts, and proliferation of bureaucracy. This lecture will situate the record-keeping culture of the Jews of early modern Europe, with particular emphasis on communal records, within its larger European civic scribal context. A response in part to Randolph Head's call to explore archives more broadly, we examine a body of writing that scholars seldom viewed alongside its European parallels. Politically, early modern Jews walked a fine line between their roles as minority subjects and the need to impose internal discipline. Together we will explore how material aspects of Jewish records illuminate the complexities of the lives they represent.
Professor Carlebach is the seventh annual Schoenberg Institute for Manuscript Studies/Herbert D. Katz Center Distinguished Fellow in Jewish Manuscript Studies.
Featuring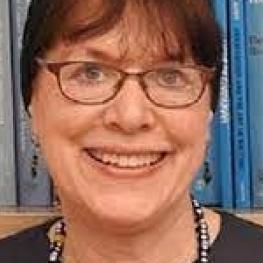 Elisheva Carlebach
Elisheva Carlebach is the Salo Wittmayer Baron Professor of Jewish History, Culture, and Society, at Columbia University. She specializes in the cultural, intellectual, and religious history of the Jews in Early Modern Europe. Her books include The Pursuit of Heresy (1990), awarded the National Jewish Book Award, Divided Souls: Converts from Judaism in Early Modern Germany (2000), and Palaces of Time: Jewish Calendar and Culture in Early Modern Europe (2011), winner of the Association for Jewish Studies Schnitzer Prize. 
Read more
Cosponsors
The lecture is sponsored by the Jewish Studies Program at the University of Pennsylvania. Attendees are invited to a reception following the lecture.
The Schoenberg Institute for Manuscript Studies & the Herbert D. Katz Center Distinguished Fellowship in Jewish Manuscript Studies is funded in part by the David B. Ruderman Distinguished Visiting Scholar Fellowship.