Frankist Memory in the Brandeis Family and the American Law of Privacy
For Current Fellows
Wednesday, November 2, 2022
Katz Center
420 Walnut Street
Philadelphia, PA 19106
At the weekly Ruth Meltzer Seminars, Katz Center fellows share their research in an intellectually rigorous workshop setting. Seminars are limited to fellows and invited guests only.
Featuring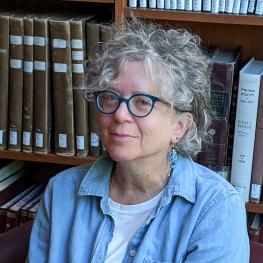 Nan Goodman
Nan Goodman is Arts and Sciences Professor of Distinction in English and Jewish Studies at the University of Colorado Boulder. Her research examines questions of belonging and community formation in early American law and literature, and her current work explores the legacy of Sabbatianism in America and its impact on the social, political, and legal invention of Jewish American identity from the colonial period to the present day.
Goodman received her PhD in English and American literature from Harvard and her JD from Stanford Law School. She has been a visiting professor of law and literature at Georgetown Law School and has taught at Boğaziçi University in Istanbul. She has also been a Kingdon Fellow at the Institute for Research in the Humanities at the University of Wisconsin, Madison.
Read more