Embodying Ḥesed: Religious Gestational Surrogates in Israel
For Current Fellows
Wednesday, April 19, 2023
Katz Center
420 Walnut Street
Philadelphia, PA 19106
At the weekly Ruth Meltzer Seminars, Katz Center fellows share their research in an intellectually rigorous workshop setting. Seminars are limited to fellows and invited guests only.
Featuring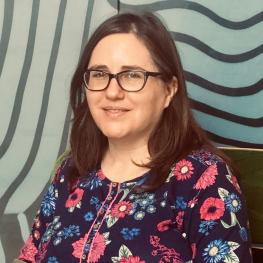 Elly Teman
Ruppin Academic Center, Israel
Elly Teman is an associate professor of medical anthropology and head of the Sociology/Anthropology Program in the Department of Behavioral Sciences at Ruppin Academic Center, Israel. At the Katz Center, she will explore how orthodox Jewish-Israeli women who become surrogates navigate the jurisdiction in matters where secular and rabbinic laws interact.
Teman received her PhD in social anthropology from the Hebrew University of Jerusalem. She has previously held fellowships at the Science, Technology, and Society Center and at the Beatrice M. Bain Research Group in the Department of Women's Studies at the University of California, Berkeley as well as at the Center for the Integration of Genetic Healthcare Technologies (Penn CIGHT) at the University of Pennsylvania.
Read more