Dogs and Chickens in Jerusalem: From Qumran to Rabbinic Halakhah
For Current Fellows
Wednesday, November 10, 2021
Katz Center
420 Walnut Street
Philadelphia, PA 19106
At the weekly Ruth Meltzer Seminars, Katz Center fellows share their research in an intellectually rigorous workshop setting. Seminars are limited to fellows only.
Featuring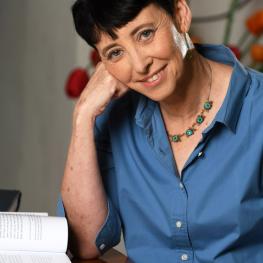 Vered Noam
Vered Noam is professor of Talmud at the Department of Jewish Philosophy and Talmud at Tel Aviv University. Her research interests include rabbinic and Second Temple period literature, in particular Qumran halakha and its tannaitic parallels, the reconstruction of Second Temple period sectarian polemic, and the reflection of early Jewish traditions in the works of Flavius Josephus. At the Katz Center, she will be working on a new edition of one of the Dead Sea Scrolls, a legal work named 4QMMT, as part of the planned series, The Oxford Commentary on the Dead Sea Scrolls.
Noam received her PhD in Talmud at the Hebrew University of Jerusalem. She has served as the chair of the Chaim Rosenberg School of Jewish Studies and Archaeology and as a member of the Board of Directors, Tel Aviv University, and is a member of the Board of Directors of the National Library, Israel. She was the recipient of the Israel Prize in Talmud in 2020.
Read more